Our Guides
Each season brings new guides from New Zealand and around the world. All are river professionals and great cooks as well! We are the only company on the Whanganui river that hires guides with river rescue qualifications and Canoe specific guiding certificates. Your safety, comfort and river experience is our total priority!!
We are very fortunate each season to be able to employ some of the best river guides you will find anywhere in the world. Canoe Safaris is the only company to employ "full time" guides - they are trained professionals and their experience and knowledge can make a huge difference to your enjoyment and safety on a trip. All guides are trained in First Aid/CPR, and most also have qualifications in Swiftwater Rescue, Risk Management, Weather reading, and many are qualified Raft guides.
They are also great cooks and entertainers.
Canoe Safaris has over 30 years experience on the Whanganui and Rangitikei Rivers - we are passionate river paddlers and we enjoy sharing this passion, along with the best river and camping equipment with our customers.
Aidan Williams.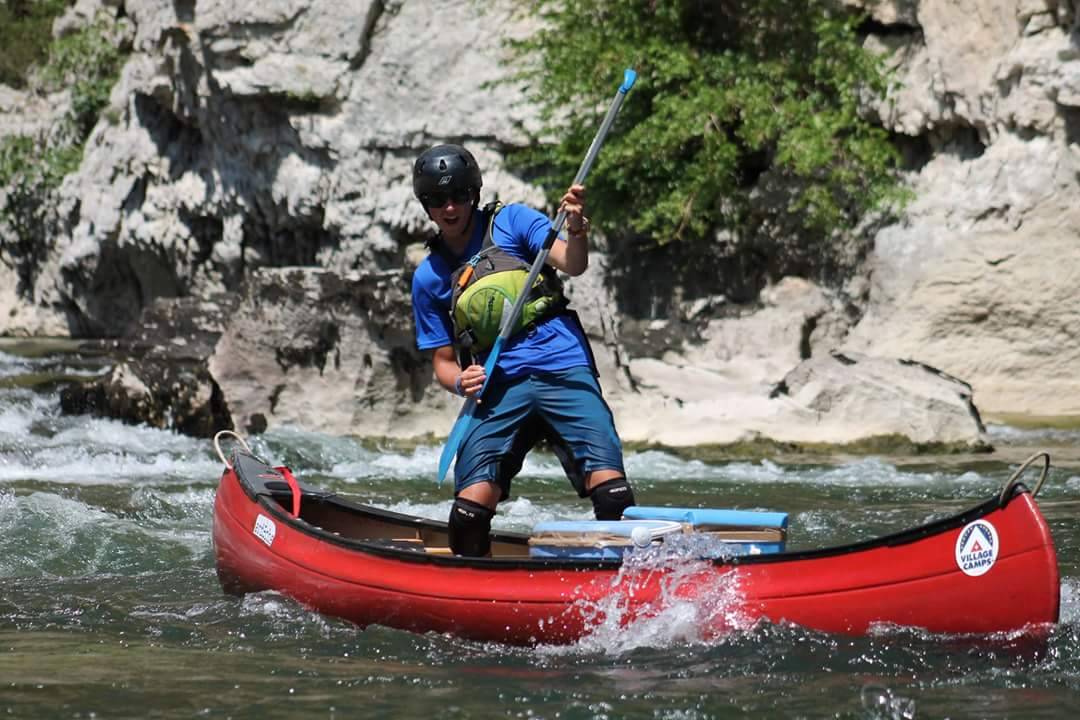 Aidan just loves canoeing!! He has been canoe guiding for years on the Ardeche river in France and having some great British Canoe Union qualifications means he is the best option for teaching the finer points of Canoeing the Whanganui. A real professional who cares about his customers experience on and off the water, Aidan will always make sure you have an amazing time out there.
Greg Nettleton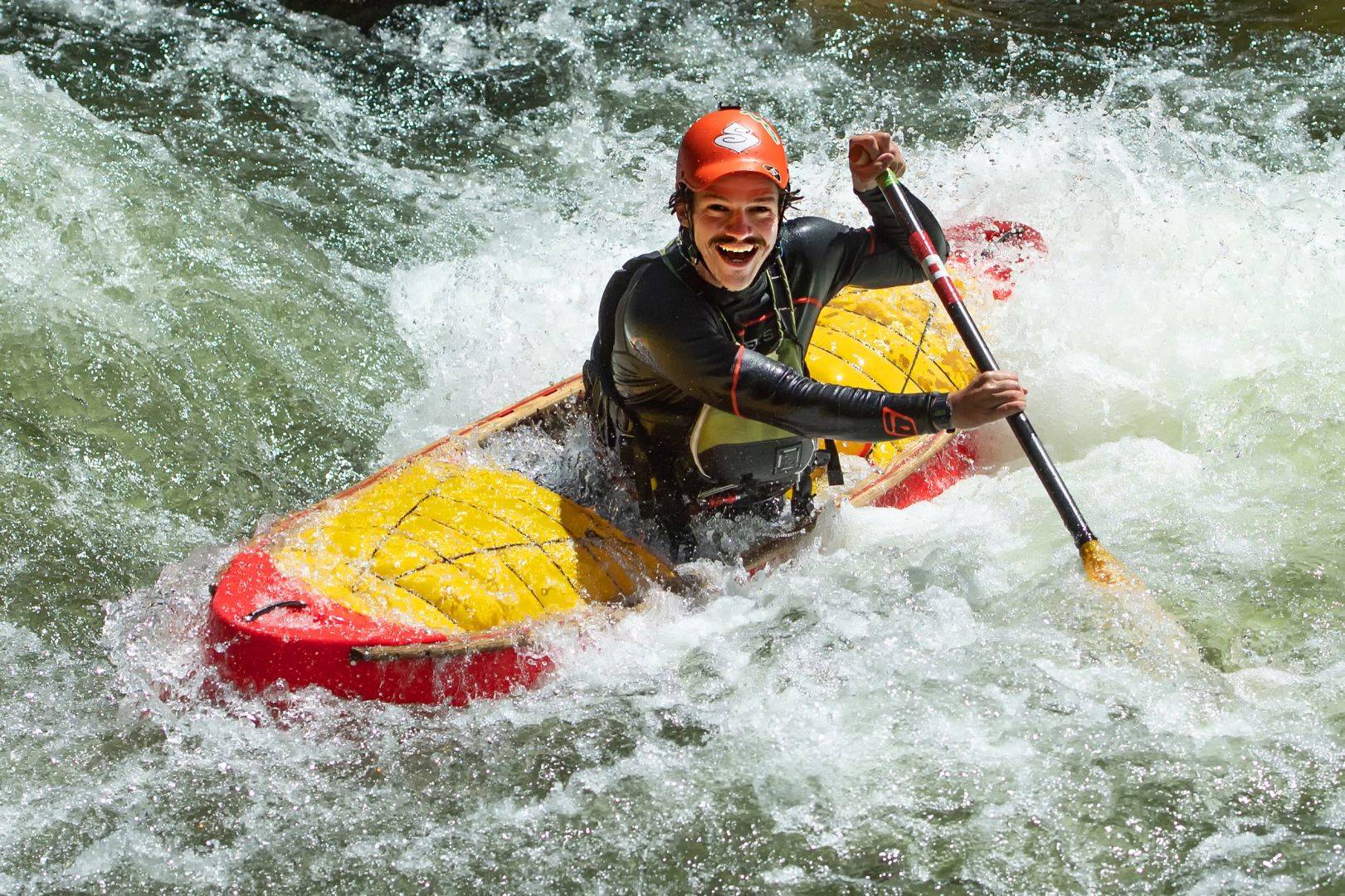 Greg loves all things canoeing and is very excited to be joining the Canoe Safaris team. He has guided whitewater canoe trips in Canada for a number of years, and this will be his first year guiding with Canoe Safaris. Greg also loves cooking, photography, and skipping rocks.
Phil Collins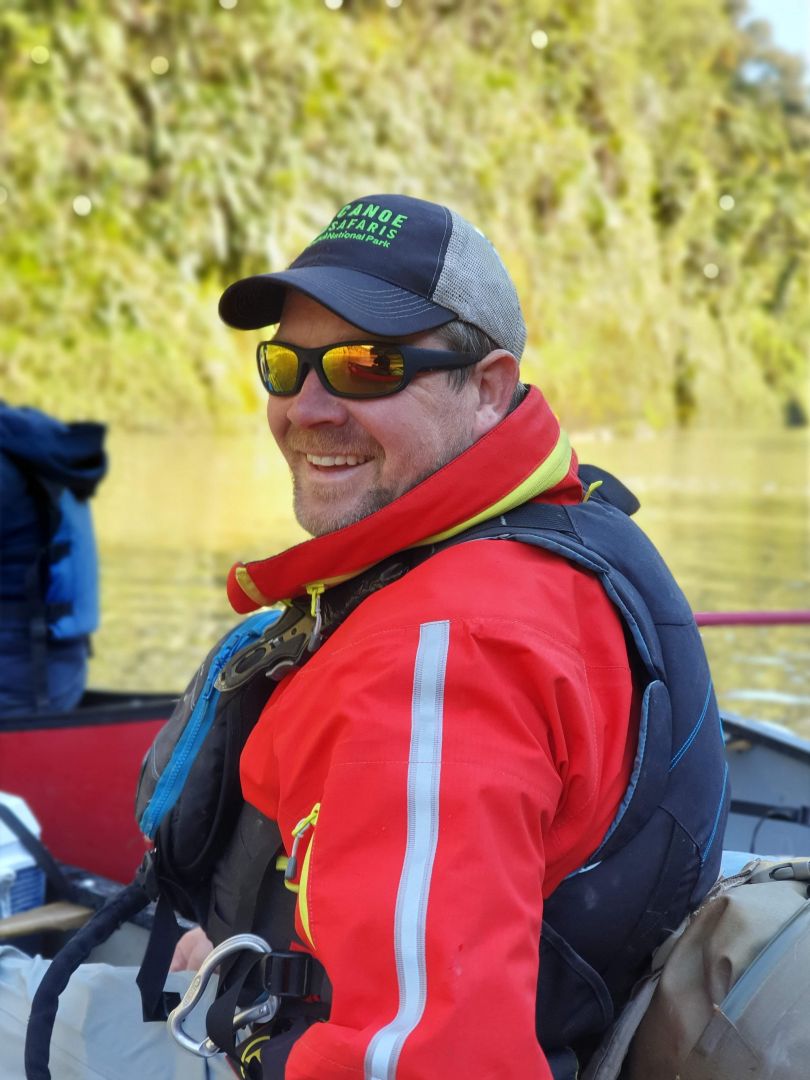 Yes that's his name! Phil started working here in 2013 after three years guiding in Canada and many more before that in Australia. He loves it so much that along with his partner Kirsty he has bought the company. You will see Phil guiding early and late season trips, driving the buses around and helping to organise and plan trips. If you stop by for a chat or to check in for a trip, Phil (and Kirsty) will make sure you have everything you need for a comfortable and fantastic experience on the Whanganui or Rangitikei rivers.
Bruce & George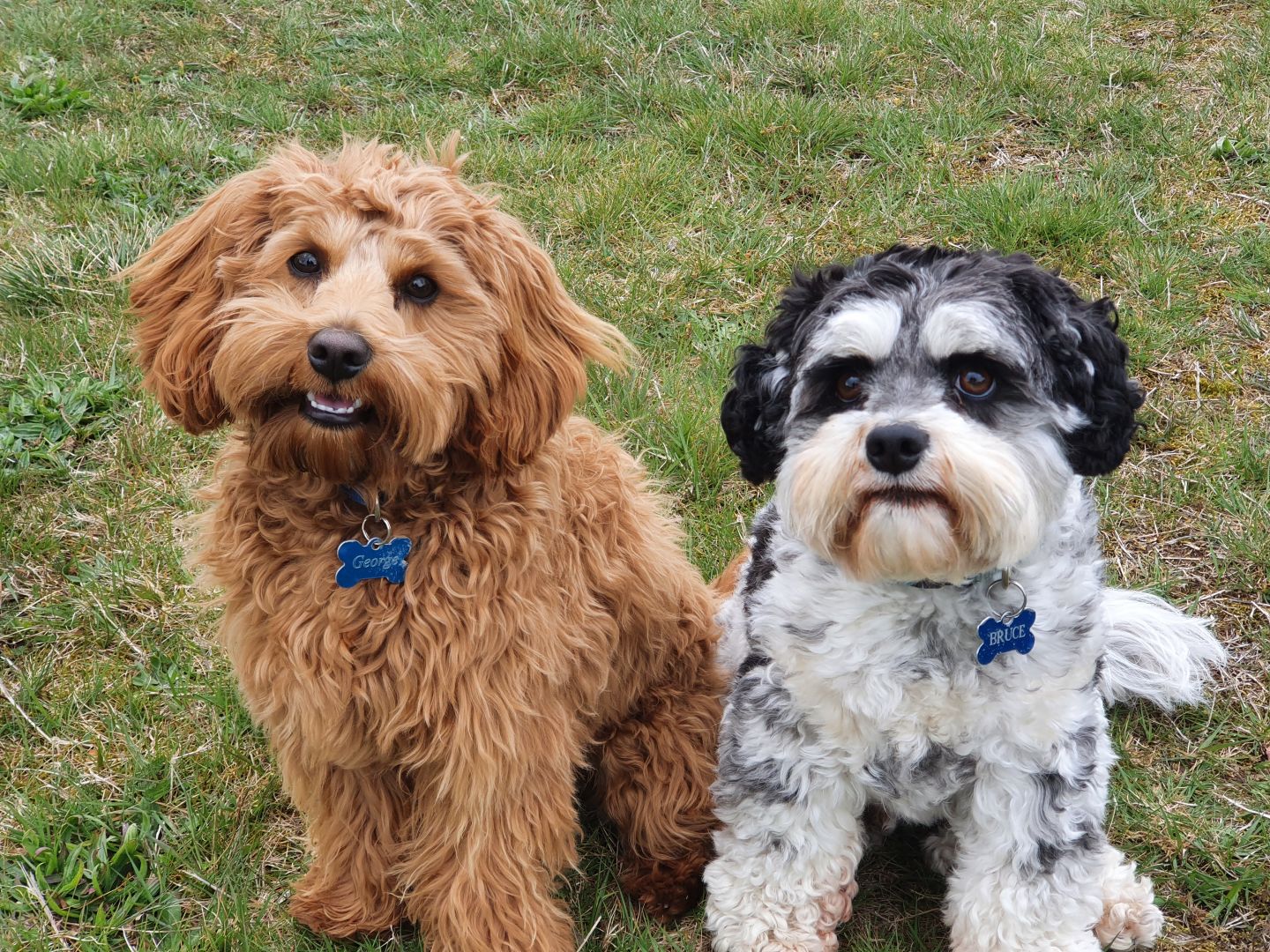 Bruce & George are the wonderful brothers that roam the canoe safaris base from day to day. Their hobbies include sniffing, licking and sneaking off with other peoples food. They are both great at welcoming all new guests to the property and distracting them from what actually needs to be done. At only 4 years & 2 years old respectively, standing at 12 inches high they are still learning their swimming techniques and will be great team members once their skills and training match their enthusiasm.
Tegyn Heale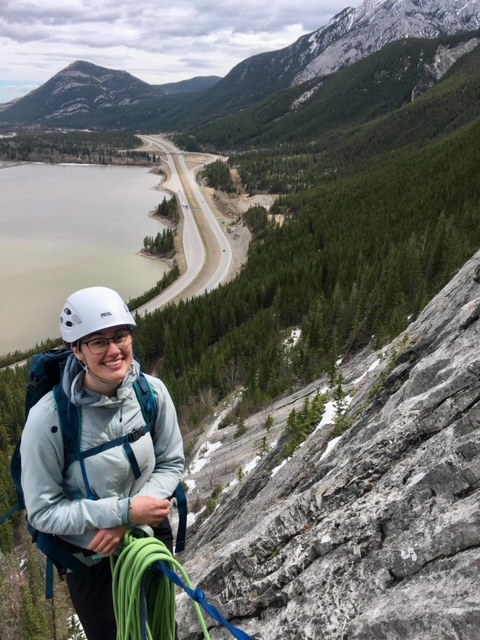 A recent and exciting addition to the team! They have been instructing and guiding many outdoor pursuits in Canada for years, including whitewater canoeing. With a degree in Ecotourism and Outdoor Leadership, and several certifications in remote wilderness first aid, swift water rescue, wilderness camping, and tandem whitewater canoeing under their belt, they are passionate about creating meaningful outdoor experiences for everyone they meet. Above all they are keen to learn about, and experience everything New Zealand has to offer.
Kenny Lord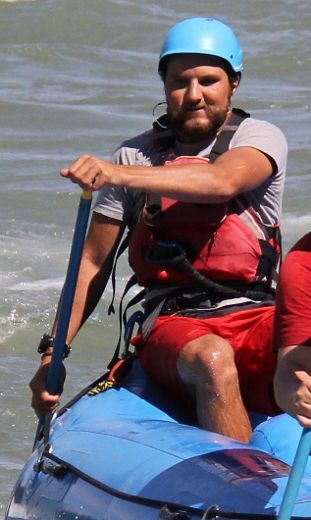 Having worked for 4 years as a whitewater canoe guide in Canada, Kenny is well versed in delivery and guiding groups for adventures on the water, and well equipped with Moving Water instructor, Swiftwater Rescue Technician and 80-hour Wilderness First Responder. Always happy to chat and provide his input on the conversation of the day, Kenny is very approachable, energetic and upbeat. He can always be found at base or on the river by following the sound of near perpetual melodic whistling.
Danielle Ebaugh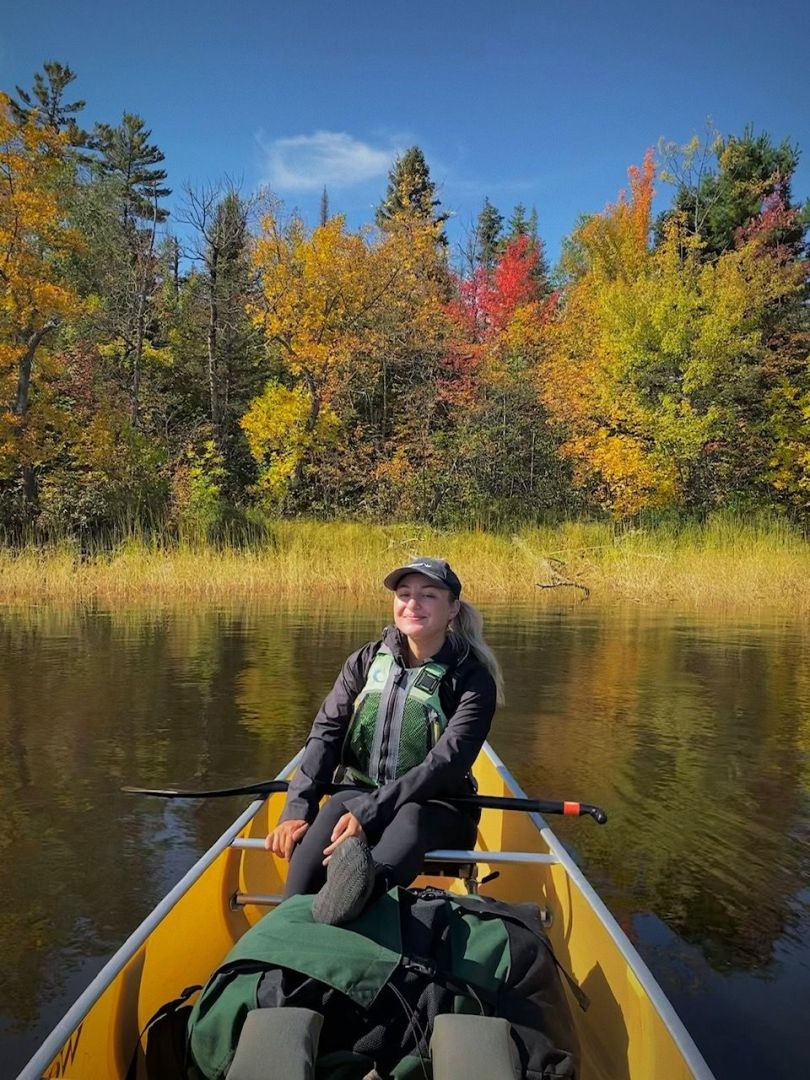 Danielle grew up in the beautiful high desert of New Mexico in the southwestern United States. She left the corporate world in 2019 to pursue a career in guiding and hasn't looked back! She spent her first season guiding camping trips and day hikes all over the lower 48 and Canada, the next 2 seasons as a sea kayaking guide and last season as a backpacking guide. Some of her favorite places to lead tours are the Grand Canyon, Joshua Tree, Grand Teton, Yosemite, the Apostle Islands, the Everglades, Glacier and of course - the Whanganui River. Although she considers herself a desert dweller, she's become a water enthusiast over the years. When she's not a tour guide she loves being a tourist, travel is what she's most passionate about.

Wilson Moore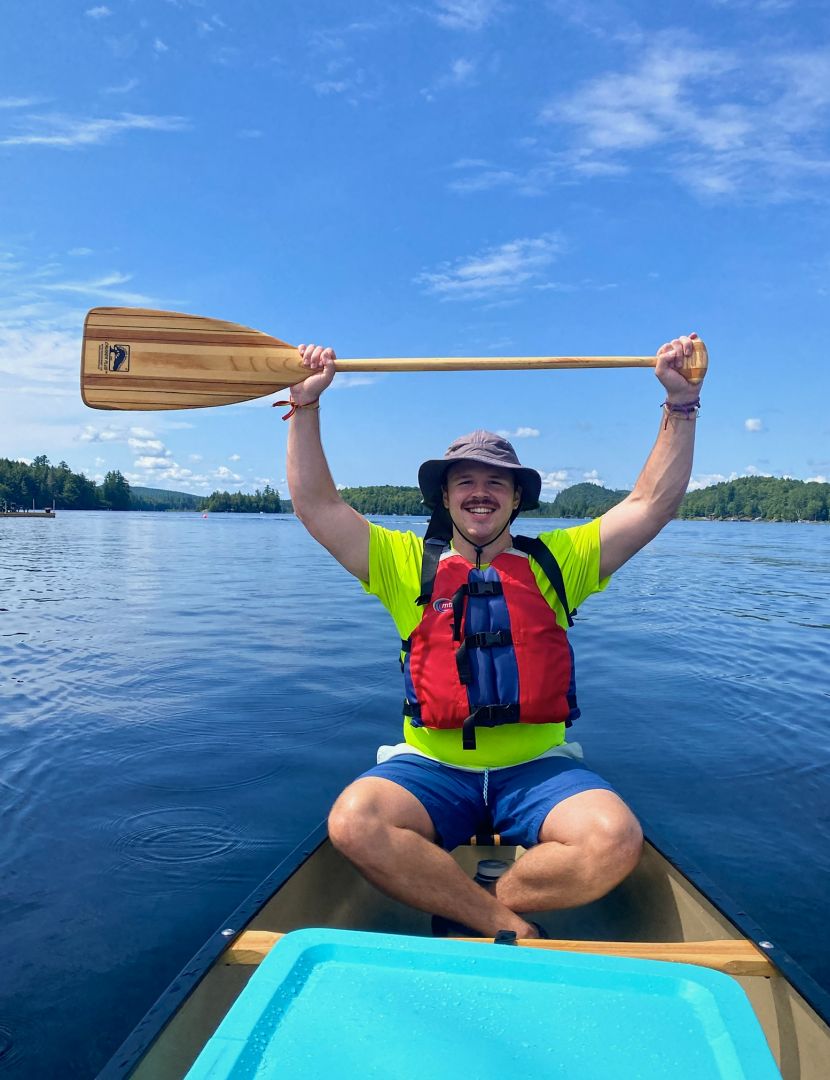 Wilson hails from the forested Poconos of Pennsylvania in the northeastern United States. He received his bachelors degree in parks and recreation management from Arizona State University in 2017 and has been guiding since. Some of his guiding adventures have included leading outdoor education in Australia, rock climbing and kayaking in Vietnam, bus tours throughout the continental United States, sea kayaking on Lake Superior, island camping in the Florida Everglades, backpacking in northern Montana, and now canoeing down the Whanganui River. When not guiding outside you can find Wilson enjoying metropolitan cities or planning his next trip to far flung destinations.