What to bring
When you book your Whanganui and Rangitikei river Trip with us, you will receive a very detailed trip confirmation that contains suggested gear lists and more trip information to help you plan your time with us. Here is a quick overview to get you started!
Clothing
Consider your clothing in two parts; Firstly, what you will wear canoeing and secondly, what you will need in camp. Also work on the assumption that your canoeing clothes will get wet so you must have a dry change for campwear. Polypropylene/thermal wear is good as it is warm when wet, fast drying and lightweight. Cotton is cold when wet - so if it is raining wool or polypropylene is better. You can use the checklists below to help you when packing for your trip.
Canoeing Clothes
Swimwear
Shorts
Woolen or polypropylene/fleece top
Windproof leggings (optional)
Tracksuit or polypro/fleece pants (not jeans)
Sunhat
Sandshoes, sandals or wetsuit booties (that wont fall off)
Waterproof lightweight jacket or parka
Woolen socks
Light gloves (for warmth or blisters)
Camping Clothes:
Comfortable shoes
Spare lightweight top
Towels (2 small)
Complete change of warm clothes
Warm socks
Warm hat (depending on time of year)
Footwear
We advise everyone to wear something on his or her feet at all times. There will be occasions when you will need to step out of your canoe into river shallows. In these slippery conditions sandshoes or sandals are better than jandals.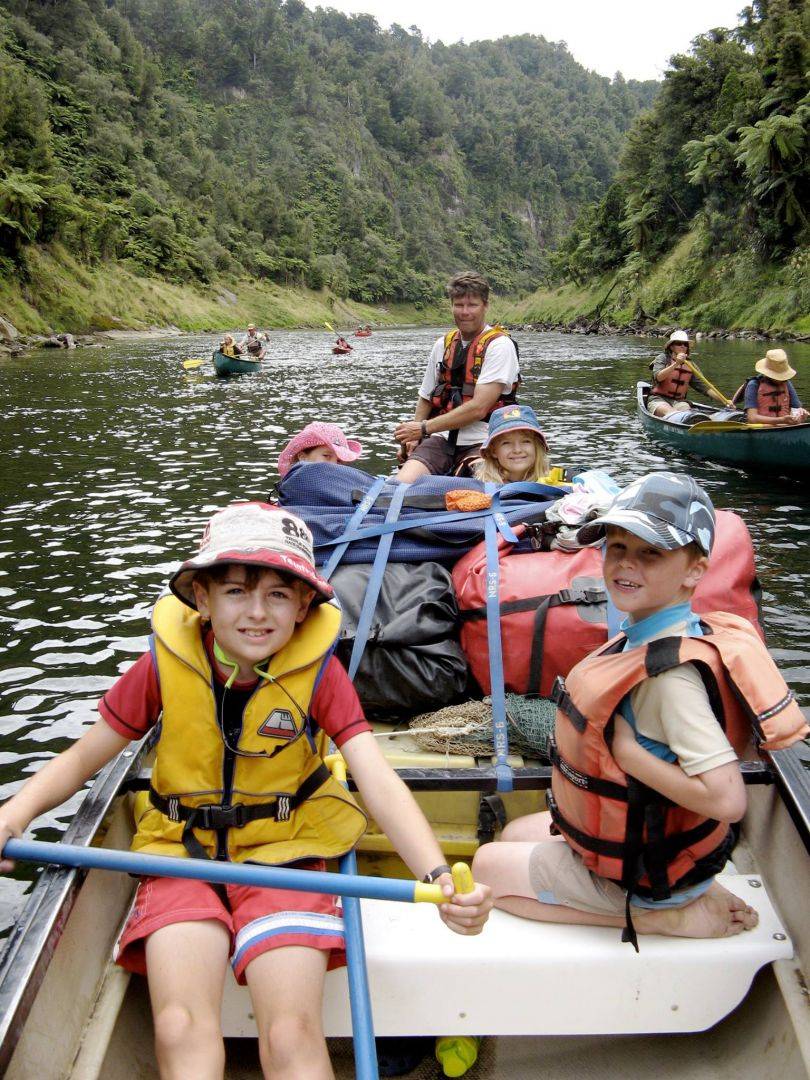 Miscellaneous Items
Tent (provided on guided trips)
Sleeping bag
Food supplies (provided on guided trips)
Torch
Soap -We recommend and sell Zoop camping soap (Plant based, Eco & Reef friendly)
Sunscreen
plastic bags/rubbish bags (useful for wet gear)
Water bottle (one that you will use again!)
First Aid Kit (provided on guided trips)
Personal medication (if required)
Sleeping mat (provided on guided trips)
Cooking gear (provided on guided trips)
Sunglasses (with strap)
Insect repellent
Camera (with spare batter)
Umbrella (optional)
Book or other reading material
Spare rope (useful as a clothesline)
Other personal items
Whanganui Canoe Hire clients should also organize food, tents, sleeping mats and cooking gear - everything should be kept compact, as space is limited.
We can hire out tents/cookers/coolers etc if needed.
If staying in Ohakune the night before the trip barrels and containers can be picked up from our base and packed so you have an idea of how much space you have.