4-Day Guided Canoeing Tour
Starting at Whakahoro covering 90km to Pipiriki. Great for those with a little more time than the 3 Day Whanganui tour and would like to relax and experience as much as possible while out there. Explore canyons, tributaries, waterfalls and more!
DEPARTURE: Whakahoro
DIFFICULTY LEVEL: Bumpy and Fun
DATES: Depart Tuesdays & Friday (October to May) *A guideline only, more trips available over peak periods
and with groups, we can start a trip to suit you.

This is a fantastic option for families with children, large groups and people who generally just want to enjoy their surroundings and take it all a bit slower with that 'extra day' to do some more exploring off to the side of the river in canyons and tributaries, more time for swim stops and you will be getting to camp that bit earlier in the day for some relaxation.

This is a great option for our guides to be flexible and focus more on you, the customer as we are paddling less per day, so the options are endless. And with the extra time to work on your canoeing skills taught by your experienced canoe guides - You'll be a true pro in no time.
We organise everything on this trip, from booking the national park and DOC permits, Spacious Tents, three inch thick mattresses and high quality safety equipment is provided. All food is prepared and cooked for you, right from the tasty cooked breakfasts in the morning through to the 3 course gourmet dinners with NZ wine in the evening.

Our 4 Day Guided Tour actually starts at the same point as the 3 Day Whanganui Canoe Tour!
This trip starts at Whakahoro and covers 90km to Pipiriki. Great for those with a little less time than the five day tour but would like to experience as much as possible while out there and enjoy a more relaxed paced than the faster 3 Day Journey.

Make life easy and stay at our onsite accommodation the night before your trip, giving you plenty of time to pack your barrels & drybags and be ready for the early start the next day!

Trip Dates and Group Discounts: With a family of 2 adults and 3 children (14 and under) the third child pays 50% of the child rate. Group concessions are available.
*Trip start dates are a guideline only – with groups we can start a trip to suit you. We also run extra trips over peak periods so give us a call if you don't see a date you like - We might just have something available for you!
Enjoy the Whanganui River with us on this 4 day Guided Canoe Adventure!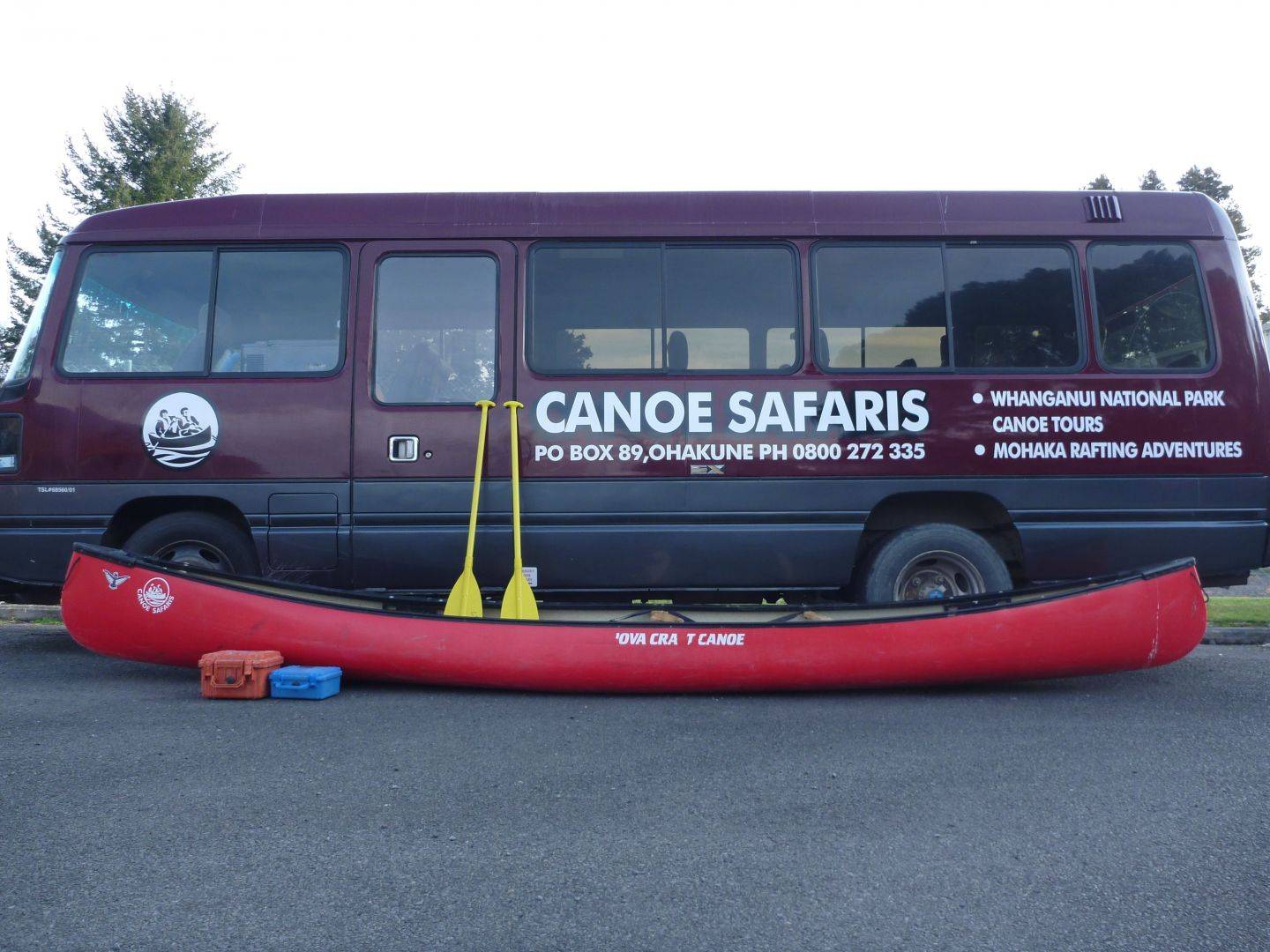 Day 01
We depart Ohakune between 6:45am and 7.00am for the river. At Whakahoro we unload canoes and barrels and show you how to pack your canoe. The gorge starts to narrow and we leave the last road access point behind at Whakahoro - the second and final mooring point for the old Colonial Houseboats. We pass Laceys and Wades landings and several old maori Kaianga. Later in the morning we pass Mangapapa campsite for a possible lunch stop, Man of War Bluff, Kirikiriroa where the river does a huge horseshoe turn, the Verandah, the Whirlpool and on down to Tamatea's Cave and at Ohauora campsite where we will stay for the first night. If we have time and weather on our side there are a couple of stops today for canyon exploring and a swim.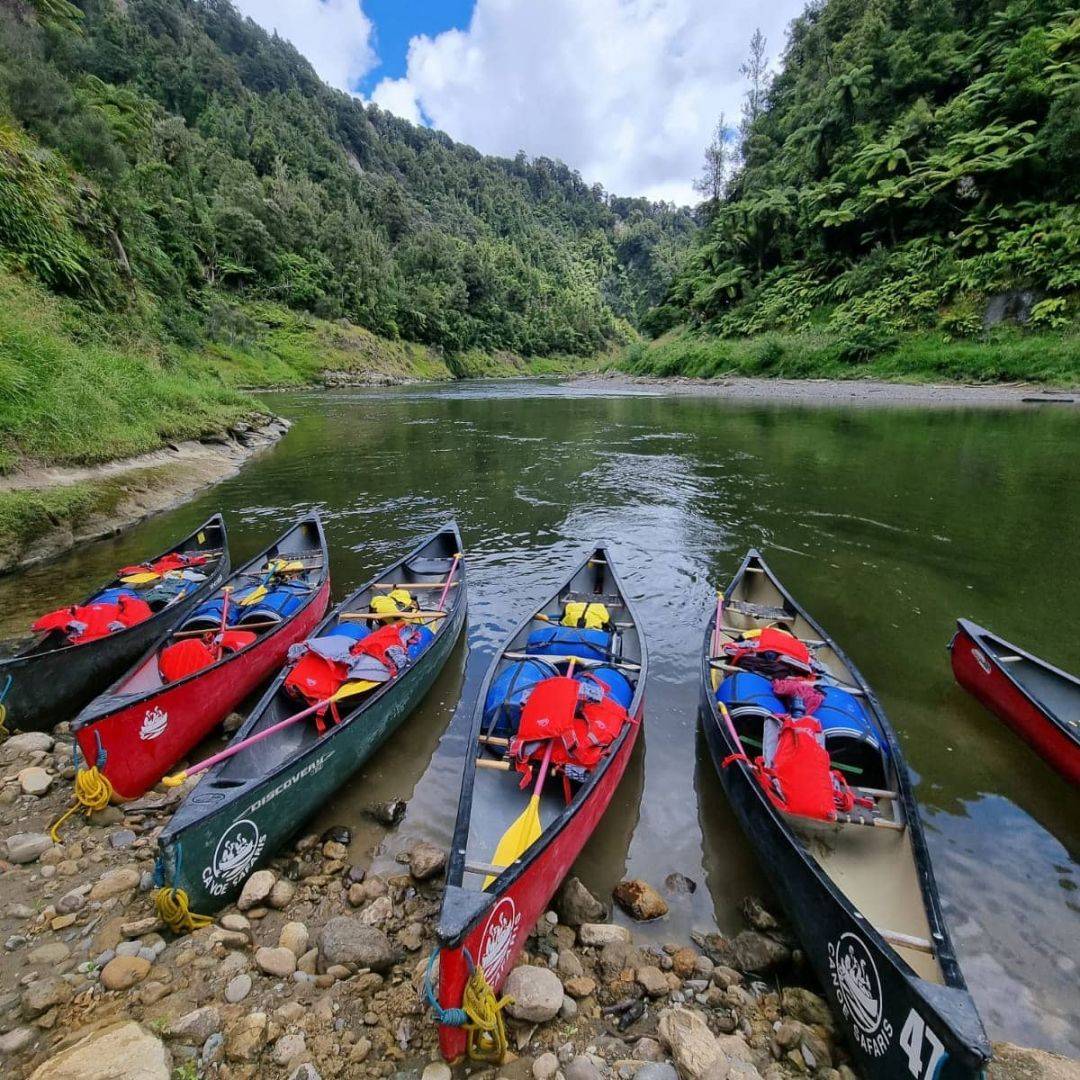 Day 02
Breakfast and on the river at 9am. A morning paddle through a deep gorge and up to John Coull Campsite for morning tea break, then past the Tangarakau and Whangamomona rivers, around Mangawaiiti campsite we stop for lunch and a swim, and Otumangu landing - one of the post WW1 faming settlements. Shortly afterwards we see the first pine trees since Whakahoro (planted by the early settlers), and we stop at the Mangapurua campsite for the night. There is the walk to the Bridge to Nowhere (45 min each way) either tonight, or first thing the next morning.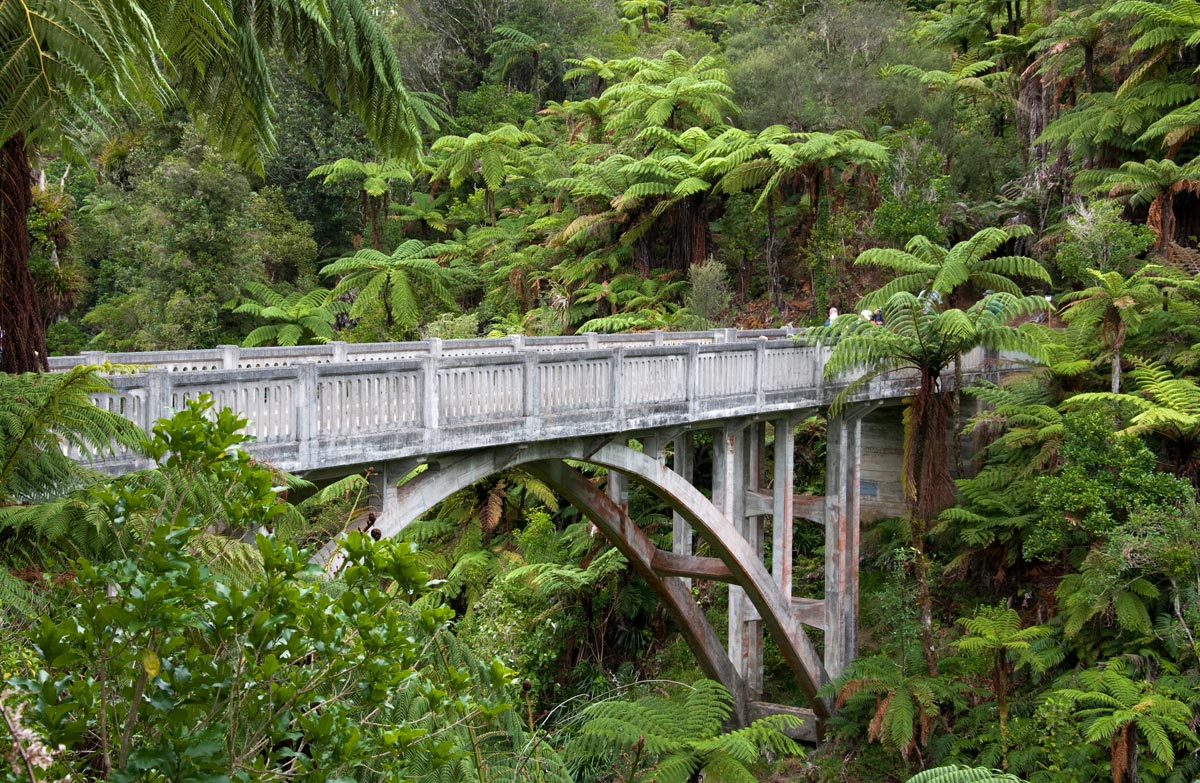 Day 03
After a leisurely breakfast there is likely the walk to the Bridge to Nowhere track. After returning we are back on the river for a short paddle until lunch before continuing down past some great geology. There is a stop here to see an old abandoned farm with some Colonial relics before finishing up at the Ramanui Campsite with dinner and hot showers. If you would like to secure an upgrade to a shared cabin at an extra cost then please enquire, first in first served for booking these.
Day 04
After breakfast we pass Kahura landing and one of the locations for the filming of "River Queen". It is a two hour paddle through the steep gorge with stunning walls until the river cascades through Ngaporo rapid and down to Ngaporo campsite for snacks and/ lunch. We then paddle past the Mangaio stream and Mangaio rock where several of the early eyebolts can still be seen that were winching points for the riverboats. After that Autapu rapid then several small rapids before the Paparoa rapids swings the canoes past the old eel traps and down to the landing at Pipiriki, our finishing point.